We can help your little ones get comfortable and confident in the water with our fun, play-based lessons
Your little ones will relax and gain greater confidence with familiar games and songs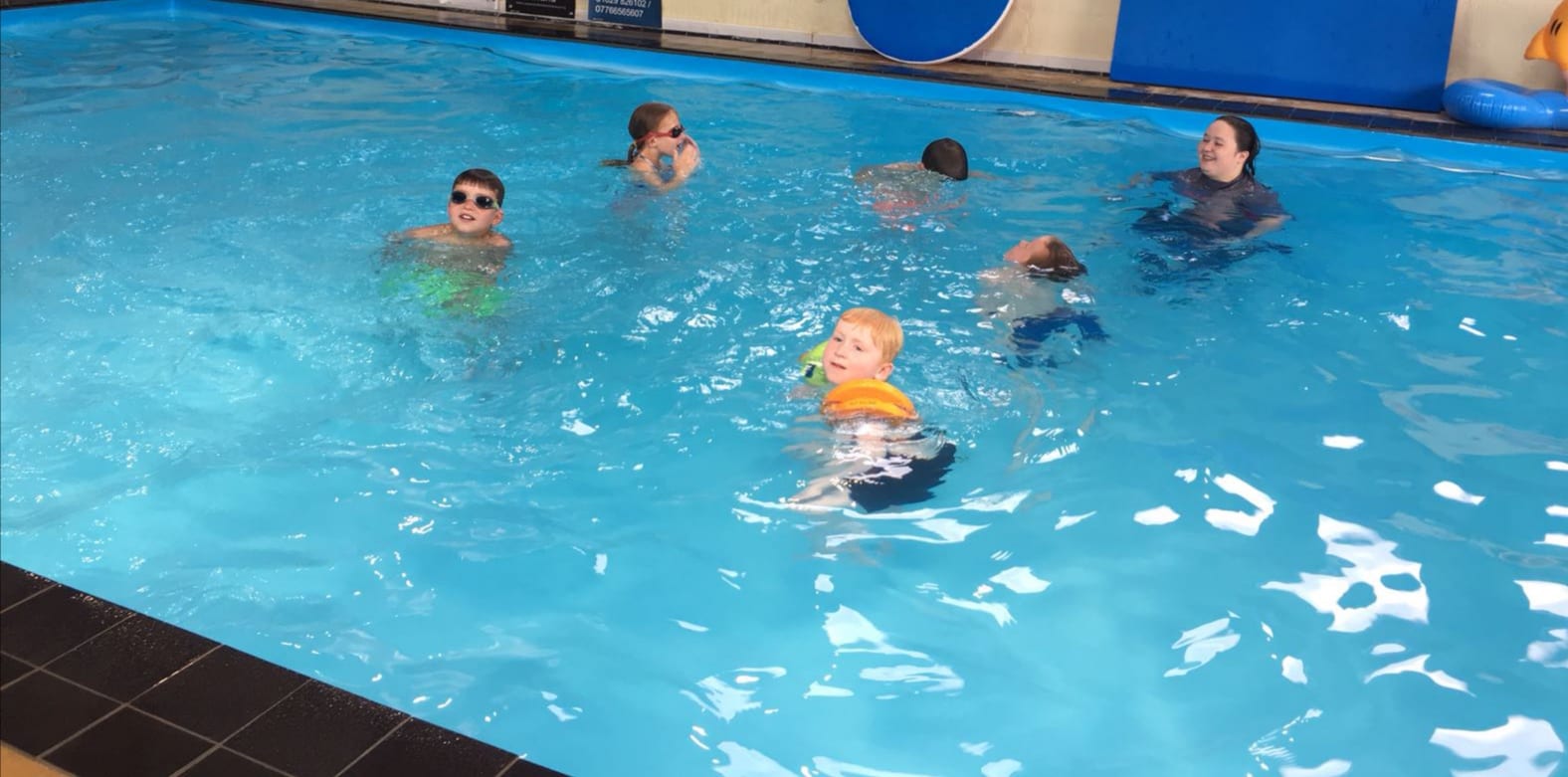 Heated to 32 degrees
Our customers really appreciate our warm pool, right from babies who can relax in the warmth of the pool through to our older users who need the warmer water to help with their joints.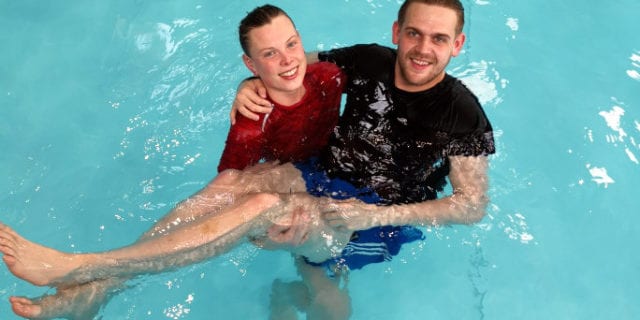 Instructors in the Water
Having the instructors in the water allows them to do demonstrations, show the children what is required and assist and provide reassurance when needed.
Small Class Sizes
Our class sizes are currently limited to 6 children to help keep everyone safe. Students are grouped into a similar standard so they can develop together.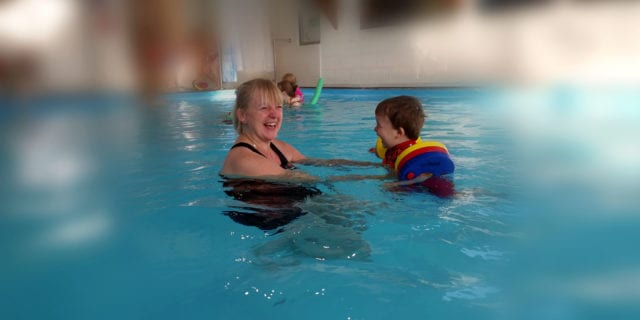 Babies & Kids
Swimming is a well-loved family activity, so it is important to introduce babies at an early age so they can begin water confidence skills and help start their development through our swim programme.
Teens & Adults
We offer aqua fit sessions four times a week – the water offers resistance and buoyancy.
The benefits of water aerobics include lower blood pressure, increased bone density, stronger muscles, corrected body posture, pain relief, and weight loss.
Schools & Groups
For some children, school swimming is their only visit to a swimming pool, so it is very important to involve all children.
Swimming is the only sport to be included within the national curriculum physical education programme of study. All primary schools must provide swimming and water safety lessons in either Key Stage 1 or 2.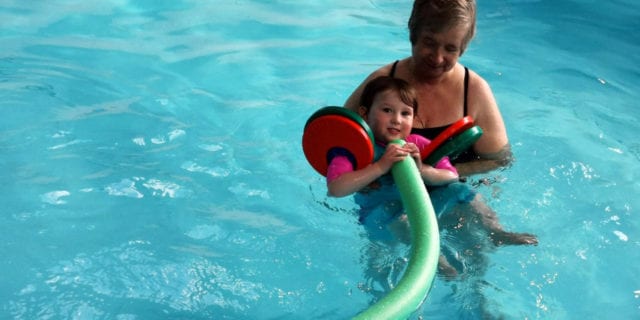 Public Swimming
We have Open Swim sessions Mon-Thurs 12-1 and Saturday 12-1
We also have a Parent (grandparent/guardian) and Tot Open Swim every Wednesday 11-12, during which we have a range of toys and floats in the water to make the session more fun.
Our wonderful team of friendly instructors are all STA/IOS qualified and experienced instructors.
They are adept at building up a great rapport with the children, helping them to learn in a safe and fun environment.
Here at the Sheila Kirkland Community Pool, we want everyone to enjoy their swim, and we are doing everything we can to keep our customers and staff safe. FACE MASKS for adults must be worn on entry to the building, in the changing rooms, poolside but once sat...
On Saturday 11 July, Sarah Dines, the MP for Derbyshire Dales, paid a visit to our pool to hear about our plans for re-opening and to learn more about the work we do. Chairman Dave Baker, Trustees Jannine McCarthy and Paul Hunter and Pool Manager Fleur Fern gave Miss...